VDSL stands for "Very-high-bit-rate digital subscriber line". This is broadband that is delivered over the older copper telephone system.
Speed is purely based on location. The VDSL speed goes up the closer you are to your nearest telephone exchange.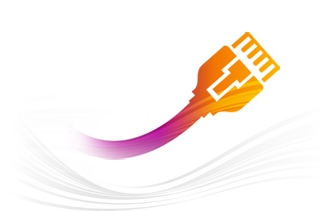 No Connection Fee
Speeds of up to 100Mb/s download
Uploads of up to 20Mb/s
Speeds dependent on your location and distance from exchange
High Speed Wireless Router
Short Term Contract: No lengthy long term contract that locks you to that provider for years, we simply offer 12 month contracts
Unlimited data: Unlike other companies who impose data caps, we can offer you truly limitless data
Local Customer Support: We have a experienced local customer support team that is available to contact 7 days a week
This is an evolution of ADSL that currently offers download speeds of 100Mb/s.
There are a number of different names for VDSL. It's also known as FTTC, for "fibre to the cabinet", because many customers have copper wiring to a street cabinet, from which there's fibre to the telephone exchange.
Our Cable Broadband (VDSL) service is now available in many Mayo towns. The roadside cabinets are now fed via Fibre which is connected back to the Westnet Network. Westnet can now connect homes via cable to the cabinet delivering speeds of 20Mb – 100Mb depending on your location.
To find out if this incredibly fast broadband with unlimited data is available in your area, please contact us on 094 906 7444 or email us on info@westnet.ie.
No connection fee: We don't charge you a connection fee
Free Wireless Router: We offer a free wireless router to minimise the overall cost of set up to the our services
Short Term Contract: No lengthy long term contract that locks you to that provider for years, we simply offer 12 month contracts
Unlimited data: Unlike other companies who impose data caps, we can offer you truly limitless data
Local Customer Support: We have a experienced local customer support team that is available to contact 7 days a week
Transparent Pricing Policy: No price hikes or complex bundles, you know exactly what you will be paying for our services from the start